Let me introduce you to the Orkneys
Hello!
It's been a while since the last post, partly due to quite a lot going on here in Cornwall, and also because Pete and I have been travelling to carry out more research.
This time we didn't travel to London but to one of the other settings for Book 4 - the Orkneys; magical, wild and wonderful Scottish islands.
We flew from Newquay in Cornwall to Edinburgh in Scotland, and then on a small plane to Kirkwall on the Mainland, Orkney's largest island.
Our first glimpse and introduction to these
magical islands.
The Orkney islands are right at the top of the map, off the coast of Scotland. They're about 800 miles from where we live in Cornwall, close to Britain's toe. (I won't say Britain's bottom!)
Although Scotland is another Celtic land, and the Orkneys are part of Scotland, the Orcadians are also very proud of their Viking heritage because hundreds of years ago this little group of islands was invaded by the fiery Vikings.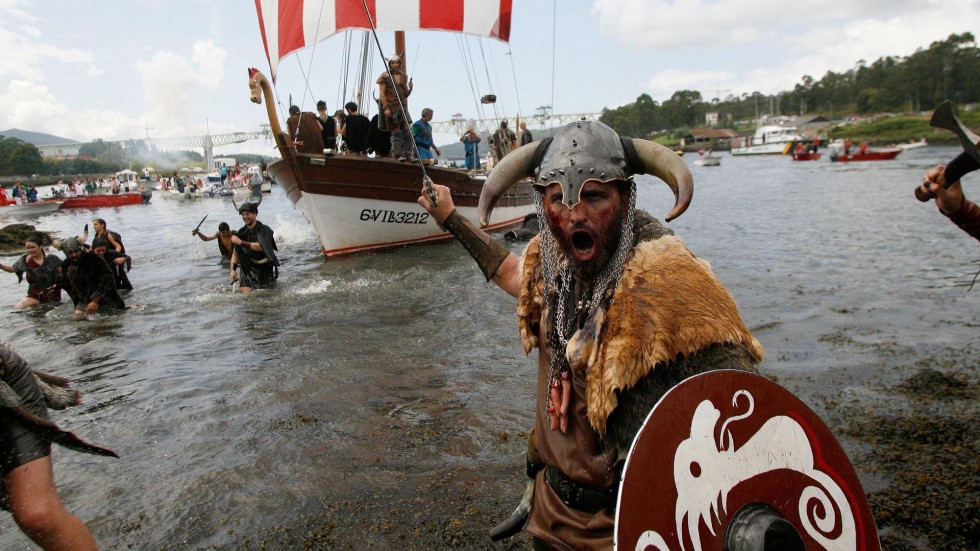 The Vikings settled here for many centuries before eventually giving the islands back to Scotland.
I particularly liked some of the warriors' names: Thorfinn Skull-splitter, Havard Harvest-Happy, Sigurd the Stout! (If you want to find out more there's an excellent site:http://www.orkneyjar.com/orkney/index.html ).

Interesting fact: The DNA of 60% of the male Orcadians has been discovered to be Scandinavian.

However I wanted to find out about other aspects of see the Orkney's history as well - and to get a feel for the landscape. Top of my list of things to see were the standing stones which combine both the history and the land.
The standing stones on Orkney's Mainland.
Another interesting fact: There are stone circles dotted throughout Britain. (It's thought that the earliest are probably those in the north.) For book purposes I wanted to get a feel of those in Orkney because we've got a stone circle which is just ten minutes drive from our house. The link intrigues me.
These are the Hurlers, a ring of standing stones on Bodmin Moor
close to my home.
I also wanted to get a feel for the landscape. Photographs give you some idea, but you need to go to a place to get under its skin. For me, the setting is an integral and important part of any book. I found that although the Orkney islands are beautiful, they're also windswept (there are few trees) and very wild. The sea and the wind dictate much of how life is lived. Because the islands are so northerly in the summer the sun barely sets. It's still quite light at past 11 in the evening in late June, whereas in the winter the days are very short because the sun barely rises above the horizon. Laurence (see below) told us that by 3pm in winter it's going dark!
A close-up of a standing stone
Staggeringly high cliffs; home to hundreds of wheeling, screeching birds.
If you like wild and lonely, you'd love it here.
A solitary Pete!
And there was the wildlife! So much of it. Many, many birds. I'm not very good at bird photos, but the blobs in the second photo are seals in Scapa Flow which we spotted on a boat trip with the delightful Laurence of the Dawn Star. ( http://www.orkneyboattrips.co.uk/dawnstar.html )
He took us around Scapa Flow - a site very much linked with both WWI and WWII, and showed us the wrecks of huge ships sunk during the wars on his boat's sonar.
Apart from the standing stones and the birds and seals I wanted to see some of the other ancient sites. So we went here, to the Tomb of the Eagles.
Inside the tomb there were many skulls and skeletons and eagle remains, which explains why the tomb is called the Tomb of the Eagles. Once you get inside the tomb, it's high enough to stand up and big enough to fit several people. A Collie dog, like Lightning in The Camelot Inheritance series and one of my favourite breeds, was in there but it was far from happy. It's ears were flat and it was really keen to get out. It reminded me of the scene in The Golden Sword with Arthur and Lightning outside the Granite House.
And then we visited Skara Brea.
Skara Brae. I took this photo to show what is thought
to be

a sort of dresser like a cupboard.
Skara Brae is a wonderfully preserved neolithic village, thousands of years old. It shows just how clever our ancient ancestors were! It's not only the ancient Greeks and Egyptians and the Aztecs who were ingenious. (Although I must admit, a pyramid is pretty impressive.)
However our trip wasn't only lonely windswept cliffs and beaches and ancient monuments - we took in some other sights too.
We were treated to a wonderful
display by Kirkwall City Pipe Band.
And then more live music in The Reel.
Then there was the haggis and a trip to a distillery, but Book 4 is waiting for me so I'm going to leave it at that!
This post is going to be the last for a while, I want to be able to concentrate on the writing. The story is coming along but it needs some quality time without too many distractions. If you've got to this part, thanks for reading my post. Perhaps when you eventually get to read the fourth in The Camelot Inheritance, you'll be able to spot the links between our adventuring and what happens to Gawain.